Why Freelance Bloggers Are a Big Deal for Small Businesses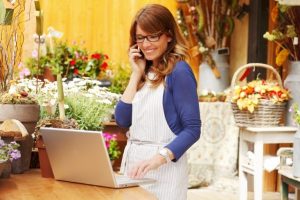 A blog is a powerful marketing tool for any business, and it's an excellent way for companies to share their expertise with customers and prospects. Yet as valuable as blogs are, they need to be updated frequently to attract new visitors and to make an impact. This can be a challenge for small businesses that have fewer staff and resources. 
Creating a blog that builds audience engagement takes time and resources. Trying to craft top-notch blog content week after week can deplete internal resources. Without consistent, high-quality posts, blogging efforts can fall short. Consider that it can take between four and six hours to create an original, well-researched blog post, and you can see how difficult this could be for growing companies.
The ROI of a blog can help a small business gain market traction and revenue, so creating a loyal following of blog readers is well worth the investment. Consider that:
Freelance bloggers can take the load off internal staff and help small businesses grow their blogs faster. These external writers can be hired to produce fresh blog posts continuously. Be sure to hire a freelance blogger who has experience in your industry and has demonstrated expertise through previous blog posts or by working with similar businesses.
Let's take a closer look at the impact blogs can have on small businesses and how to advance your blog initiatives with a freelance blog writer.
Blogs Are Good for SEO
Want to make your small business more discoverable on search engines? SEO-optimized content ranks highly for the keywords your target audience searches for on search engines. As much as 68% of all online activity starts with a search engine, so an SEO-optimized blog post can expand your visibility in search engine results and drive traffic to your website.
To help you create blog articles optimized for search engines, you'll need a freelance writer who understands SEO and can post frequently enough to keep your audience engaged. To write a blog post that ranks highly on search engines, your freelance writer should be able to help you:
Pick the right topic

Find the most relevant keywords

Craft a compelling title

Maximize your internal link strategy

Write meta descriptions and title tags
Professional copywriters trained in blog writing know how to incorporate keywords into their posts while avoiding the keyword stuffing that can lead to rank penalties during search engine crawls. They also understand how to write title tags and meta descriptions for SEO blog posts.
Blogs Build Brand Authority
Would you be surprised to know that 70% of customers would prefer articles over ads in order to learn about your company? Blogs provide an excellent opportunity to establish yourself as an expert in your field. People will come to understand that you're a credible source of information regarding the subject matter featured on your website. An authoritative blog post can help you:
Showcase deep expertise in your market

Answer questions about your product or service

Educate customers on your market and approach

Highlight company wins and accolades

Demonstrate how your products fit within your industry sector
A freelance blogger who has subject-matter expertise in your industry can help you create thought leadership blogs to establish your brand's expertise and credibility.
Blogs Are Shareable
Sharing is one of the most potent forms of social currency on the Internet and 90% of bloggers use social media to drive traffic to their content. When readers like what they read in your blog, they'll pass it along to others – thus spreading your message. Blogging encourages readership and sharing through call-to-action buttons and links. It allows readers to easily share content with their friends and followers on social networks like Twitter and Facebook. A shareable blog post will:
Engage readers with compelling titles

Provide a fresh perspective on a common topic

Include industry facts to back up your claims

Incorporate relevant images for visual interest
A professional freelance copywriter can help you create shareable blog posts that align with your different audience and industry segments.
Blogs Are Website Traffic Builders
Writing blog posts can be a great way to attract traffic to your website and build brand recognition. Writing and sharing a blog post on social media can gain traction with an untapped audience and bring more traffic to your site. The more unique the content is and the more frequently you post new entries, the more exposure your business will receive. To build website traffic with your blog posts, be sure to:
Include links back to your website

Share posts across social sites

Publish articles on a regular cadence

Write articles with original content
A freelance blog writer can write a post that strategically links back to pages within your website to drive traffic and engagement.
Want to learn more? Contact Scribe Content & Copywriting to discover how our freelance blog writing services can help you.