Fuel Social Media Outreach with a Freelance Copywriter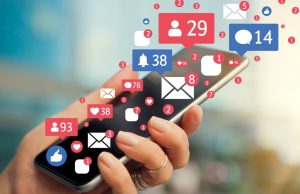 Social media platforms are powerful tools brands can use to keep customers and prospects engaged across different social media sites. Failure to optimize your social media presence can lead to missed opportunities and even impact your market standing.
In 2020, 44% of all social media searches were done for brand information and 55% of shoppers on Instagram bought an item after seeing a social meida influencer promote it. Social engagement is a revenue generator, when done correctly.
But it's not only the quantity of social media content you share that matters. It's the quality of what you post. Every social media engagement should either delight, inform, or engage your audience. And every post should align with your brand and mission.
A freelance copywriter with expertise in brand messaging can help you elevate your social media posts, creating compelling content ripe for sharing. Here's how to use a freelance copywriter to fuel your social media outreach:
Bulk Up On Organic Posts
Hire a freelance social media copywriter to eliminate the last-minute chaos caused by creating posts on the fly. Not only does this stress your internal review and approval teams, but errors can damage your brand image. Get ahead of demand by creating bulk posts aligned with upcoming initiatives and park them on your social platform so they can be sent out in a steady, strategic cadence.
While there will be times when news occurs, or you need to respond to events, having bulk posts ready to go can help you avoid mistakes caused when things get rushed out the door – or worse yet, lose traction with prospects by letting your social media feeds go silent.
Add Visual Interest to Posts
Facebook posts with photos get 37% higher engagement, and images, in general, can deliver 2.3 times more engagement regardless of channel. Hire a freelance copywriter to create text for a custom image to help drive more visibility for your organic posts.
Social media visitors scan their feeds. An image can stop them from scrolling past your post. Use a freelance social media copywriter to create a visual image you can use to reinforce calls to action, make an offer stand out, or show a visual of an asset.
Elevate Your Paid Outreach
Diversify your paid social media campaigns with engaging advertising such as LinkedIn Carousel Ads, Video Ads, or Conversation Ads. Unlike static posts, they encourage users to interact with your content, so they spend more time with your message.
Leverage freelance copywriting services to help you create various paid social media ads and get more return on investment from your social spending.
Increase Post Social Sharing
Followers share content only when they find that it adds value. Different types of content can appeal to different followers. Some may prefer visual content such as infographics and videos, while others like to share blog posts.
Create a mix of sales copy, curated content, and original content to keep your audiences interested and engaged. Hire a freelance social media copywriter to establish your brand as a leader, educate your followers on your market or product, and answer followers' questions.
Improve Post Quality
A professional freelance copywriter is trained to generate content and copy that convert. They have the writing skills to develop a wide variety of compelling social media posts and ads to amplify your brand. They bring expertise and a fresh eye to your messaging so that you can reach your followers with strategic updates. Hire a freelance social media copywriter to help you:
Write compelling teasers and product descriptions
Optimize headlines based on social media requirements
Align social media messaging with desired audiences and outcomes
Research and include hashtags to get more traction
Optimize your voice and message across different social media platforms
Want to learn more? Contact Scribe Content & Copywriting to learn how you can benefit from our freelance social media copywriting services.