Deep Dive Secrets to Writing the Perfect Headline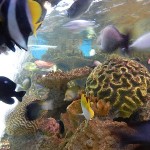 There's a vast ocean of opportunity for headlines to drown your message and sink your marketing and social media campaigns. A great headline instantly grabs and engages, entices and inspires. And some headlines can evoke a reaction – or start a movement – with a few simple words.
So what are my secrets to writing successful headlines?
Triggers
Trigger words evoke some type of action or reaction. Words like get, explore, discover, buy and save are powerful trigger words that can encourage your audience to take action. A headline without a trigger word is a little like a car without an engine – it goes nowhere.
Emotion
People act based on how you make them feel. Fear. Anxiety. Curiosity. Empowerment. Anger. Joy. Compassion. Envy. These are all powerful motivators that you can leverage in your headline in an empathetic way. Consider words like imagine, secret, risk, reward, doubt, hate, love, power and relax to humanize your headlines.
Relevancy
Creativity in headline writing is great, but headlines that make the reader work too hard to understand the message are seldom successful. Use familiar trade language to help your readers instantly relate to your brand, topic or campaign.
Interest
A successful headline doesn't just inform, it evokes curiosity and captures your attention. Add an unexpected twist to your headline to pull your readers in. Ask an intriguing question or make an irresistible statement.
Urgency
Every great headline adds an element of urgency to propel readers to act versus wait. Words like now, today, first, only and hurry are all commonly used words for driving urgency.
Struggling with writer's block? Try these free tools for headline optimization that can provide inspiration.
What's the easiest way to get professionally written headlines for your B2B direct mail and digital promotions? Contact us for a no-obligation copywriting estimate.