Copywriter vs. Content Writer vs. Creative Writer Explained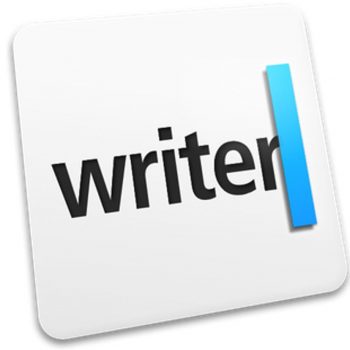 So much has changed since I entered the marketing industry as a writer many years ago. Perhaps the most significant shift is the amount of content being generated due to the economy of digital media. Gone are the costly barriers of printing and mailing because the internet and social media make it possible to create and share digital content with a large audience of eager consumers.
The rising demand for content has resulted in a need for writers to produce it—and here's where things get tricky. For example, do you know the difference between a copywriter and a content writer? Which type of writer should you hire to write a case study or an email campaign? Here's some information to help you decide.
Know Your Writer Types
Copywriters are promotional writers trained in messaging for product advertising and marketing, including digital promotion—like emails, landing pages, websites, and banner ads. They are skilled in the art of persuasion. If you're looking for promotional or sales content, you want to hire a copywriter.
A content writer is an editorial writer. This person likely has a journalistic background and is trained to provide unbiased, fact-based content that informs the audience. Many content writers have worked as freelance writers for newspapers and magazines.
And finally, there are creative writers. These writers are entertainment focused, authoring books, short stories, screenplays, etc. They are vibrant storytellers trained in the art of entertaining through words and imagery.
Find Your Perfect Match
It's vital to align writing style with the content at hand. If you're producing a white paper, hire an unbiased content writer as opposed to an artful storyteller. The descriptive writing style that makes for a fantastic novel can impede a business-oriented report. Likewise, if you need a sales-focused email, you might choose to use a copywriter trained in the art of converting prospects. If you're launching a campaign built around customer use cases, you might use a creative writer who can transform product features into compelling narratives for e-books and video scripts.
Emails and landing pages: These are short-form promotional assets that are best suited for a promotional copywriter trained in the science of conversion.
White papers and case studies: These are longer-form informational assets often written by content writers trained in conveying information versus persuasion.
E-books: Tone can dictate which type of writer you might want here; a creative writer can infuse storytelling and drama, whereas a copywriter would add promotional flair—and a content writer would provide clear, concise, and informational text.
Video scripts: Here, you could choose either a copywriter or a creative writer, both of whom will be trained in storyboarding and script writing.
Social media content: Entertainment is key to garnering likes and shares on social media, so a creative writer or a copywriter are both excellent choices for social media content development.
Website content: Most websites are written with SEO in mind, and both copywriters and content writers are trained in SEO practices, so here, let tone be your guide.
Brochures, postcards, print advertising, direct mail: These tried-and-true direct response vehicles require the talent of a trained copywriter who can ensure a good rate of return using strategic calls to action and offer-based incentives.
Build a Writers' Bench
Develop a team of go-to freelance writers that includes all three disciplines. Be sure to map out your content needs, evaluate whether each project is promotional, informational, or creative—and assign the writing tasks accordingly.
Not sure how to build a writers' bench? Here are a few tips to get you started:
Advertise on an online job board. Try posting three different ads—one for each writer type with descriptions of the kinds of projects you need help with and how you prefer to work with the writer (remote versus on-site).
Look for freelance agency writers. Agency writers are trained in a wide range of writing disciplines and are accustomed to meeting tight deadlines and working with clients.
Ask for peer-based referrals. Marketers can use their social channels to ask peers for recommendations for writers they have used.
Cruise LinkedIn profiles. Many freelance writers are posted on LinkedIn and have online portfolios you can view.
There are writers out there trained in multiple disciplines, and these writers can help provide continuity through a campaign while ensuring best outcomes for conversion, persuasion, and information. Contact us to learn more.
© 2019 Scribe Communications. All rights reserved.