6 Ways to Build Up Content When Business Is Down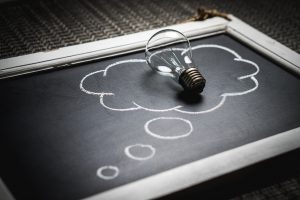 Every business has sales peaks and valleys, and external events can cause a company to slow. So  what's a business to do with downtime caused by disruption? Use it to your advantage by optimizing your content. Here are six ways to use a business slowdown to strengthen your content.
#1: Perform an Audit to See What's Missing
Look at your content library and note where you need to bolster your resources. Are you too heavy in top-of-funnel content, yet lack bottom-of-funnel information to help advance sales? Do you have the right balance of white papers, case studies, solution briefs, infographics, videos and data sheets? Determine what's missing from your content library and develop a plan to close those gaps.
#2: Assess Your Content Performance 
Analyze your content analytics to identify winners and losers. Compare what's working with content that's underperforming so you can determine where to target your optimization efforts.  Is one topic or solution getting more traction than others? Do your prospects prefer video over white papers? By standardizing on what you know is working, you can create new content that's effective and informative.
#3: Create Fresh New Content
Start by asking your employees for content ideas—especially your sales and customer-facing staff who have a pulse on the perceptions of your business. Send out an online survey to see if your customers' priorities have shifted, then develop content aligned with this insight. Be sure to create content for your different audience personas across the various stages of the buyer's journey. If you haven't developed your personas, now is an excellent time to work on that. Get started with these tips for developing buyer personas.
#4: Make Old Content Relevant Again
Business and technology are constantly changing, and the content you published a year or two ago might need a refresh. Review your existing content to see whether there are updated features or new industry trends that need to be added, or if you can infuse new proof points and use case examples based on recent sales. Once updated, republish your content with a fresh new perspective.
#5: Repurpose Existing Content
Convert long-format content, such as white papers and eBooks, into shorter-form content that's easily shared. For example, take the content from a white paper to create a series of blog posts or use the statistics from an eBook to generate an infographic. Do you have a lot of event PowerPoint decks? That information can be used to create infographics and the webinar itself can be transformed to an eBook.
#6: Engage With Your Content Community
Keep your brand digitally active by posting updates to your blogs and social channels. Use new tools like LinkedIn Live to answer customers' questions or present your thought leadership in a convenient, online format. Host a question-and-answer session or interview one of your subject matter experts. Learn how to get started with LinkedIn Live and how to optimize your stream with these LinkedIn Live best practices.
Using a slowdown to optimize your content is an excellent use of time that can help you ramp up quickly when business gets busy. Contact us to learn how you can use our content copywriting services to update your content library.
© 2020 Scribe Communications. All rights reserved.